SMDVSRAW
The smdvsraw wiki is a comprehensive wiki related to the video games of WWE,WWF and TNA.If you yourself are a fan of this category than you can log in and this wiki shall allow you to edit anything on any page.The wiki has started on,Friday,December 18 2009 at 8:58 AM.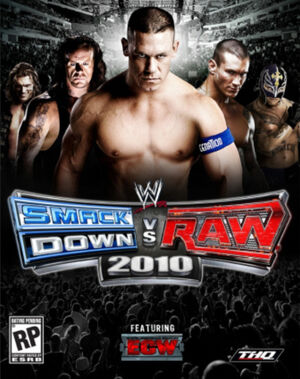 Rules
The wiki has certain rules.In handling the wiki you should be on your finger tips.
The website will occur on some spoilers.
Vandalism is strictly Banned.
Unregistered Contributers shall never edit.
KNOW YOUR ROLE!
Poll
Which sequel is the best?